Meet key people dedicated to the cause.
Founder & Executive Director
Emanuel "Dupree" Jackson, Jr. was born and raised in Delray Beach, Florida. He has worked with youth and children for most of his career and holds a passion for connecting with at-risk youth to help them tap into their strengths. After graduating from Boca Raton High School, Dupree attended Hibbing Community College where he obtained his Associate of Arts degree. From there he received a full athletic scholarship to North Dakota State University where he studied Communication and minored in Psychology.

Upon his return to Delray Beach, Dupree noticed that the community's youth needed more mentors. The idea for the Emmanuel Jackson Senior (EJS) Project was birthed. The EJS Project is a 501(c) 3 nonprofit organization that focuses on changing the perception and aspirations of local youth through mentorship and positive interventions.
Though institutionally prepared and accomplished, he learned early that sustainable solutions to marginalized community challenges exist within the people, associations and organizations in those communities. In-depth relationship building is necessary to bridge gaps and connect people. Through intentional engagement and inclusion, a connected community emerges.
Venette Pierre is owner and Chief Strategist of VP Creative Co., a multicultural cause marketing firm.
Venette's passions include child and youth development, education reform and race and gender equity. Venette's professional experience includes from global marketing, social services, program development and strategy development and execution. She has a B.A. in Public Relations and an MPA with a concentration in Nonprofit and Leadership Development.
A big believer in education equality, Venette hopes to continue to actively support parents in advocating for their child's education needs despite barriers. Venette hopes to empower natural talents in the community with the skills and resources they need to pursue entrepreneurship as a career choice.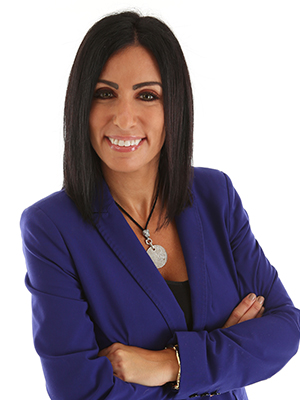 I have been a Realtor since 2004 and now I am a Broker Associate. Originally from Baltimore, MD (Go Ravens!) I moved down here to sunny South Florida in 1996 where I also earned my 
bachelor's degree in Criminology and Criminal Justice from Florida Atlantic University. I have a lot of passion for helping those in our community. This is why I chose to become a Homes For Heroes Affiliate helping Teachers, Police Officers, Firefighters, Veterans and Emergency Response Teams find their perfect home. 
I am also extremely passionate about animals and that is why I became a specialist in finding the perfect home for you and your Fur Baby's. For every transaction that our company closes we make a donation to a local animal rescue organization. I'm a huge advocate for helping those that don't have a voice. I am actively involved with several charities and fundraising events, some of which include: Helping to fight PTSD, Animal Rescue, Children's Outreach and A National Night Out.
I have also served on committees for Dezzy's Second Chance Animal Rescue, Women in Distress, Free Hugs Outreach, Brain Cancer Awareness, Breast Cancer Awareness and several various Veterans groups that bring awareness to the troubling rates of Veteran's suffering from PTSD. If you are looking for a sincere, genuine, responsive and all around amazing Realtor to help guide and guard you in this Real Estate market – call me. My saying is "The Real Estate Market is Tough…I'm Tougher!"
Hailing from Queens, New York, Mr. Ruconich has been a self-employed CPA for over 50 years. Since retired, he has sat on several boards of nonprofit organizations looking to make a difference where he can. He has a passion for watching his communities flourish and believes in his ability to mentor small businesses and nonprofits to reach those goals. Making meaningful contributions of his time and money fulfills his mission in life to help people.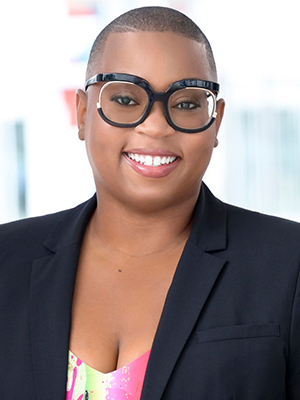 Felecia is the CEO of Pharrell William's Black Ambition Opportunity Fund. Felecia is an innovative powerhouse, personal 
Felecia has been featured on the NBC Today. She is a transformation speaker, entrepreneur and author, who's work shapes the way individuals show up, are valued, and financially benefit from playing full out in the innovation economy. Companies like Google, Spotify, DoorDash, Target, Samsung, and Etsy call on Felecia to help them empower their teams and shape their inclusive innovation strategies and empower their team to step into their Zone of Genius. 
Sergeant Terance Scott has been a police officer with the City of Delray Beach for over 24 years. He prides himself on community policing and being a community servant. He has been involved in many community initiatives and organizations including From Boyz to Men Mentoring Program, Carver Kids of Character, Youth Basketball Coach (for 20+ years) and many more. Sergeant Scott has received over 90 awards and commendations; however, the most gratifying awards or acknowledgments he says come from the community. 
He is the recipient of the TrailBlazer of the Year Award and the 6th Annual Walk Against Violence Community Champion. He is a widower of 2 years now and a proud parent to 2 sons, Terance 18, and Tyrell 12.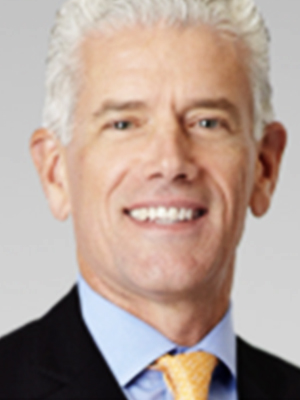 Mr. Shanfield is an Advisory Partner in the Ares Secondary Solutions Group. He also serves as a member of the Landmark Private Equity Secondaries Investment Committee. Prior to joining Ares in 2021, he was a Senior Advisor to originating and managing direct private equity the Landmark Partners Private Equity Group. 
Additionally, Mr Shanfield was a Partner at Landmark Partners for 22 years with leadership responsibility for transaction origination, underwriting and negotiation in the secondary private equity business. He also oversaw the firm's primary and co-investment programs. Previously, Mr. Shanfield was a Senior Vice President in the Equity Capital Group at GE Capital. 

Mr. Shanfield is an Advisory Partner in the Ares Secondary Solutions Group. He also serves as a member of the Landmark Private Equity Secondaries Investment Committee. Prior to joining Ares in 2021, he was a Senior Advisor to originating and managing direct private equity investments in the United States and Europe. Mr. Shanfield holds a B.A. from Boston College in Philosophy and an M.B.A. from University of Virginia's Colgate Darden School. 
Nancy Chanin is a long-time community activist and fundraiser for a broad range of causes. She has managed political campaigns in both Boca Raton and Delray Beach as well as a race for the Florida State House. After the Florida Legislature placed restrictions on Amendment 4 in 2019, Nancy created a committee with the Palm Beach County State Attorney, Public Defender and other stakeholders that implemented a workaround enabling former felons (returning citizens) to register to vote.
Nancy serves on the Delray Beach Police Advisory Board and is the Vice President of the Board of the Boca Raton Police Athletic League (PAL). Several years ago, she successfully lobbied the Boca Raton City Council to continue supporting the efforts of the PAL when the Council considered cutting off municipal funding. Nancy has written for a variety of publications and more recently has contributed Op-Ed columns and Letters to the Editor to both the Palm Beach Post and the Sun-Sentinel.
Nancy was a PTA President and chaired various committees when her three children, now grown, attended school. A member of the Palm Beach County League of Women Voters and a graduate of Leadership Boca, Nancy is also a Board member of the Spady Cultural Heritage Museum and the Delray Chamber Education Fund. She attended Cornell University and received her BA in history with a minor in journalism from New York University. Nancy has lived in the Boca Raton/Delray Beach area for over 25 years.
In Memoriam,
Earl 'Lloyd' Webber