"None of us alone can save the nation or world. But each of us can make a positive difference if we commit ourselves to do so." — Dr. Cornel West
These are featured stories from news outlets across the county. Click the titles to view the original stories.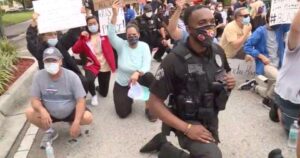 A peaceful protest was held in Delray Beach to call for change after the death of George Floyd. The event, entitled "I Can't Breath Again," was planned by the EJS Project. Read the news story from WPTV.